know what's
in your bar
all of the ingredients you need to make healthy, homemade protein bars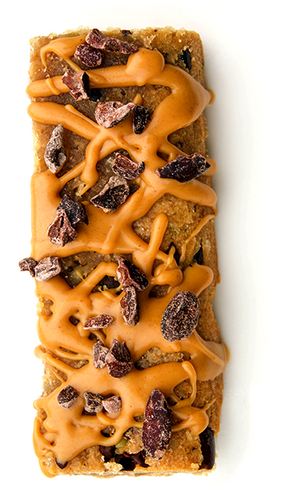 Full ingredient Transparancy

All ingredients are
pre-measured.
Simply Mix & Bake.
Each Kit Makes 10 Bars.
Shop
How
It
Works
1
MIX
Remove pre-packaged ingredients, mix together and combine with water
2
Bake
Bake in oven for 20 minutes
3
Refrigerate
Remove from oven, place in freezer, cut into 10 bars
Flavors
Peanut Butter Chocolate Chip
Our Peanut Butter Chocolate Chip bar features a blend of raw cacao nibs and smooth all-natural peanut butter.
Learn more...
Add to Cart

Happy

Bar Bakers!

"I've suffered from IBS for a while now and it's always been difficult to find a protein bar that doesn't upset my stomach. I also train in Olympic Weightlifting and Muay Thai so I need a macro friendly protein bar. The Chocolate Chip Flavor is so good and causes no stomach problems. 11/10!"

- Sandra S.

"We made these at home with the kids. The kit was so easy that even my 2 year old was able to put it together. Great feature is that we were able to cut them into the shapes/servings we wanted, rather than the standard candy-bar shape. Great product."

- David H.

"I grab one of these on the go when I do not have time for a meal. I know it's not considered a "meal replacement" bar, but I disagree. It's filling without being heavy, and has lots of protein and really low sugar, which is surprising as it's so good."

- Debra B.